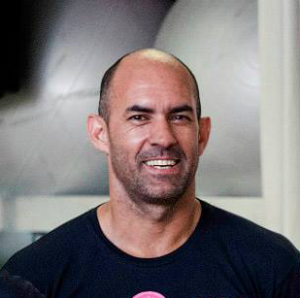 Marcio "Mr M." is from Porto Alegre, Brazil and started practicing Capoeira in 1984 at the age of 11 years. Since then, Capoeira has been his lifestyle: learning, practicing, teaching, and applying the Capoeira principles as a way of life.
In 2002, Mr. M. opened a cultural arts center in Porto Alegre in order to teach his style which unites the forms found in Angola, Regional and Contemporary styles, as well as Maculelê and Puxada de Rede.
In 2006, Mr M. and Mestre Delmar founded the "Capoeira para Crescer" (Capoeira to Grow) to empower socially vulnerable people, such as those with disabilities.
Today, Mr. M. lives in Boca Raton where he continues his passion for Capoeira through his own practice and teaching.
Mr. M. was influenced by different styles and masters that contributed to create his own style and conception about Capoeira and its practices.
Mr. M. defines himself as an open-minded capoeirista who is constantly researching different styles of Capoeira and developing new systems to teach.